Sermons
New Series beginning October 18: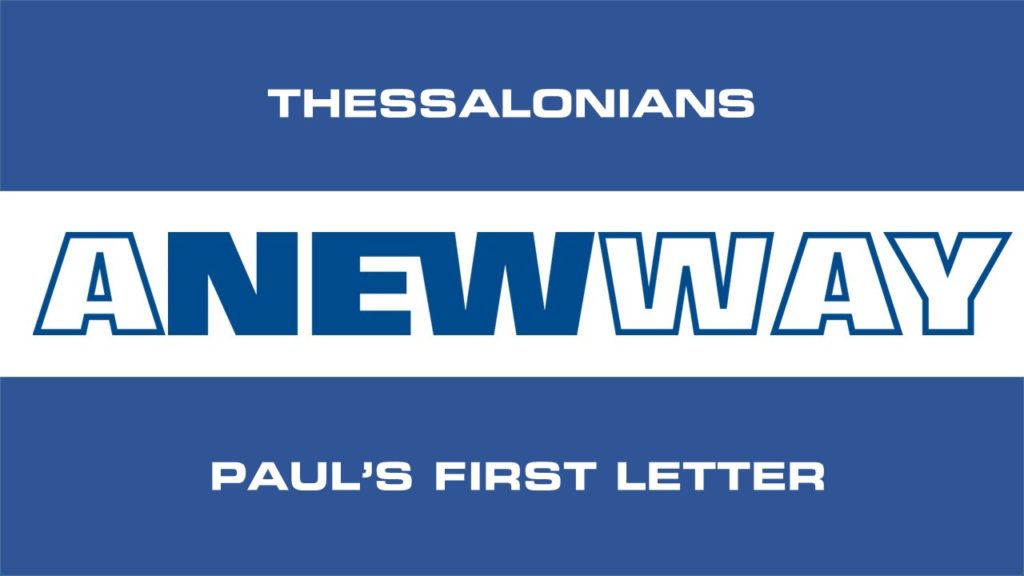 Paul's first letter to the Thessalonians is the oldest extant piece of Christian literature. These early writings give us a glimpse of the church only about 20 years after the death and resurrection of Jesus and 20 years before the Gospel of Mark was written. How was the gospel shared with those earliest of Christ-believers, what was important to them then, and what does it have to say to us now?
October 18 – Hello and Thanks! (1 Thessalonians 1:1-10)
October 25 – A Novel Approach(1 Thessalonians 2:1-8)
November 1 – ALL SAINTS Resurrection Hope (1 Thessalonians 4:13-18)
November 8 – Hard work (1 Thessalonians 2:9-13)
November 15 – There is Coming a Day (1 Thessalonians 5:1-11)
Changes in the way we do worship have resulted in our worship being available online in video form. The current week's worship video can be found on the home page.
Previous sermons:
October 11 – It's About Attitude (Philippians 4:1-9)
October 4 – That was Then, This is Now (Philippians 3:4b-14)
September 27 – It's Not About Status (Philippians 2:1-13)
September 20 – Live the Word (Philippians 1:21-30)
September 13 – The Message None Can Suppress (Philippians 1:12-20)
September 6 – A Letter for Our Time (Philippians 1:3-11)
August 30 – What's Gonna Happen? (Matthew 16:21-28)
August 23 – What are People Saying? (Matthew 16:13-20)
August 16 – Who Gets the Benefits? (Matthew 15:21-28)
August 9 – Walking on Water
August 2 – Feeding the Masses
July 26 – One Parable after Another
July 19 – Parable of the Wheat and Weeds
July 12 – Parable of the Soils
June 28 – Love All the People (Matthew 10:40-42)
June 21 – Hear All the People (Matthew 10:24-39)
June 14 – See All the People (Mattthew 9:35-10:23)
June 7 – Go, Therefore (Matthew 28:16-20)
May 31 – The Heart of the Matter (Acts 2:1-21, John 7:37-39)
May 24 – Open the Eyes of my Heart (Luke 24:44-53)
May 17 – Do You Love Me? (1 Peter 3:13-22, John 14:15-21)
May 10 – No Trouble in My Heart (John 14:1-14)
May 3 – Hearts Overflowing (John 10:1-10)
April 26 – Finding Peace in Uncertainty
April 19 – Therefore My Heart Is Glad – Holy Humor
(Psalm 16)
April 12 – The Resurrection – Fear and Great Joy (Matthew 28: 1-10)
April 5 – The Garden: Risking Temptation (Mark 14:32-36)
March 29 – The First Dinner & The Last Supper:
Risking Rejection and the Loss of Friends
(Mark 14:3-9, John 13:1-5, 12-16)
March 22 – The Teaching, Testing, and Traps: Risking Challenge
(Matthew 22:15-21)