Sermons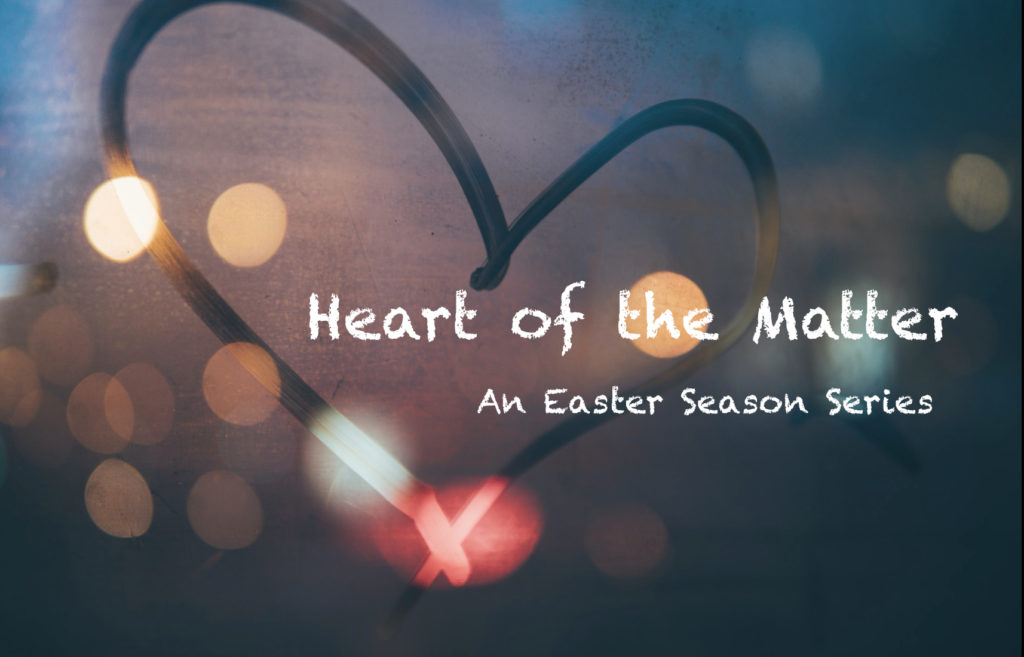 The life and death of Jesus had one strong message that was both overt and inherent: love one another. The heart of the matter was love. Time and again we hear Jesus offer the disciples a post-resurrection message of empowerment to give to the world what he had given to them. This Easter Season we will encourage one another to truly live out the heart of the matter.
May 3 – Hearts Overflowing (Acts 2:46, John 10:1-10)
May 10 – No Trouble in My Heart (John 14:1-14)
May 17 – Do You Love Me? (1 Peter 3:13-22, John 14:15-21)
May 24 – Open the Eyes of My Heart (Luke 24:44-53)
May 31 – The Heart of the Matter (Acts 2:4, 17-18, John 7:37-38)
Changes in the way we do worship have resulted in our worship being available online in video form. The current week's worship video can be found on the home page.
Previous sermons:
Videos from previous worship services since March 22, 2020 are included below.
May 17 – Do You Love Me? (1 Peter 3:13-22, John 14:15-21)
May 10 – No Trouble in My Heart (John 14:1-14)
May 3 – Hearts Overflowing (John 10:1-10)
April 26 – Finding Peace in Uncertainty
April 19 – Therefore My Heart Is Glad – Holy Humor
(Psalm 16)
April 12 – The Resurresction – Fear and Great Joy (Matthew 28: 1-10)
April 5 – The Garden: Risking Temptation (Mark 14:32-36)
March 29 – The First Dinner & The Last Supper:
Risking Rejection and the Loss of Friends
(Mark 14:3-9, John 13:1-5, 12-16)
March 22 – The Teaching, Testing, and Traps: Risking Challenge
(Matthew 22:15-21)