Sermons
CURRENT SERIES:
Present while Absent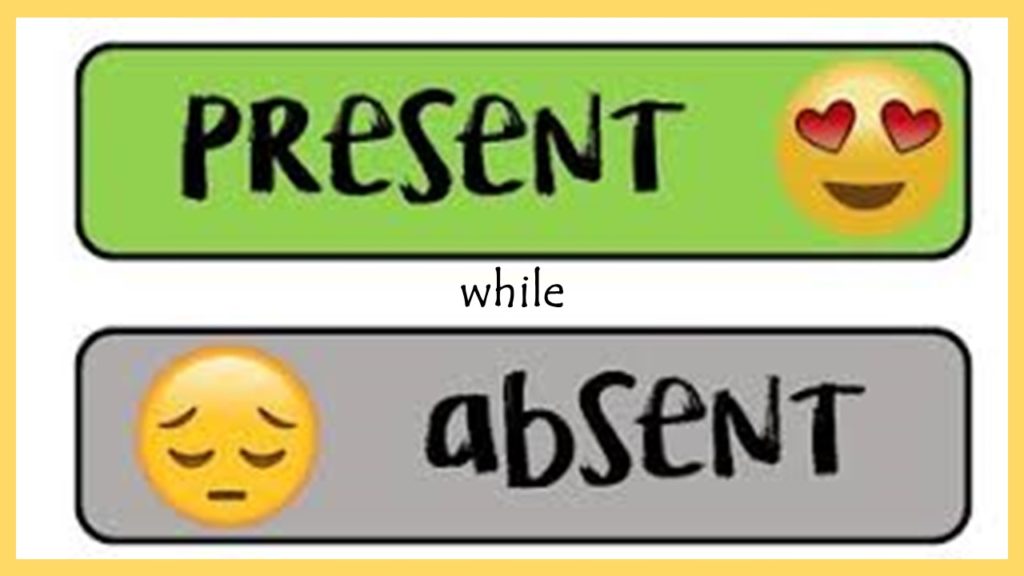 "We're still here." "We're still here!" Simple words that can be said in a discouraged way or with excitement and enthusiasm. Sometimes just moving the emphasis from one word to another can make all the difference. Leading a church during a pandemic not something learned in seminary. It involves a lot of prayer and asking God some hard questions. The letters of Paul, especially those he wrote from a prison cell in Rome to the various churches he had visited seem to address this in a particularly unique way. Although he was absent, Paul wanted be present with the churches, and he sought to bridge that distance. He offered his support and guidance through letters written to be read aloud in their gatherings. These letters offered hope to those gathered and helped them to look beyond their current situation to better days ahead. The hope to be found in the letter to the Philippians, although in letters written nearly two thousand years ago, seems so appropriate for the current situation. These writings of Paul will be the subject of our next sermon series: Present While Absent. In this six-week series we will take a closer look at how Paul found and offered encouragement without being physically present with his congregation, and we will consider what those words can mean to us now.
September 6 – A Letter for Our Time (Philippians 1:3-11)
September 13 – The Message None Can Suppress (Philippians 1:12-20)
September 20 – Live the Word (Philippians 1:21-30)
September 27 – It's Not About Status (Philippians 2:1-13)
October 4 – That was Then, This is Now (Philippians 3:4b-14)
October 11 – It's About Attitude (Philippians 4:1-9)
Changes in the way we do worship have resulted in our worship being available online in video form. The current week's worship video can be found on the home page.
Previous sermons:
September 13 – The Message None Can Suppress (Philippians 1:12-20)
September 6 – A Letter for Our Time (Philippians 1:3-11)
August 30 – What's Gonna Happen? (Matthew 16:21-28)
August 23 – What are People Saying? (Matthew 16:13-20)
August 16 – Who Gets the Benefits? (Matthew 15:21-28)
August 9 – Walking on Water
August 2 – Feeding the Masses
July 26 – One Parable after Another
July 19 – Parable of the Wheat and Weeds
July 12 – Parable of the Soils
June 28 – Love All the People (Matthew 10:40-42)
June 21 – Hear All the People (Matthew 10:24-39)
June 14 – See All the People (Mattthew 9:35-10:23)
June 7 – Go, Therefore (Matthew 28:16-20)
May 31 – The Heart of the Matter (Acts 2:1-21, John 7:37-39)
May 24 – Open the Eyes of my Heart (Luke 24:44-53)
May 17 – Do You Love Me? (1 Peter 3:13-22, John 14:15-21)
May 10 – No Trouble in My Heart (John 14:1-14)
May 3 – Hearts Overflowing (John 10:1-10)
April 26 – Finding Peace in Uncertainty
April 19 – Therefore My Heart Is Glad – Holy Humor
(Psalm 16)
April 12 – The Resurrection – Fear and Great Joy (Matthew 28: 1-10)
April 5 – The Garden: Risking Temptation (Mark 14:32-36)
March 29 – The First Dinner & The Last Supper:
Risking Rejection and the Loss of Friends
(Mark 14:3-9, John 13:1-5, 12-16)
March 22 – The Teaching, Testing, and Traps: Risking Challenge
(Matthew 22:15-21)